Notice Of Temporary Closure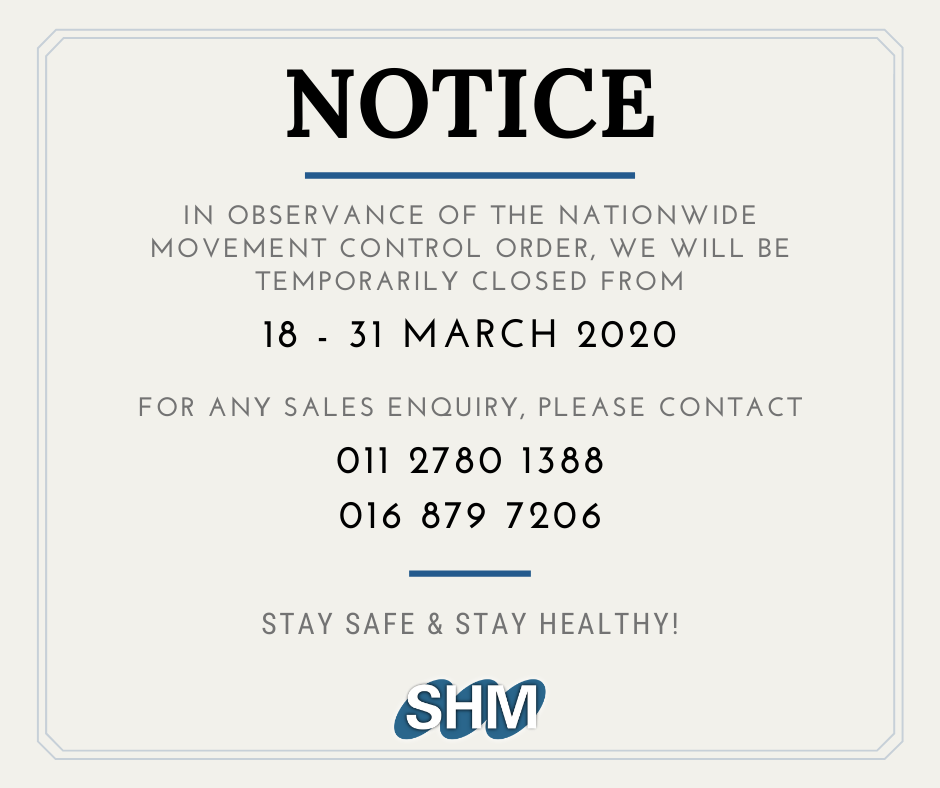 Dear all valued customers/ business partners,
In observance of the announcement on the nationwide movement control order with the rise in Covid-19 cases, we will be temporarily closed from 18 March 2020 to 31 March 2020. We shall resume business as usual on 1 April 2020.
For any sales enquiry, you may still contact us on our website, Facebook or at
011-2780 1388
016-879 7206
We thank you for your continued support and understanding. We hope you and your loved ones are doing well during this period of time and hope to see you very soon!
#shmproperty #staysafe #stayhealthy #stayathome #dudukrumah #movementcontrolorder #covid19